Join Diane Evers MLC, Greens members and our wonderful local campaign volunteers to allow us to celebrate the fantastic effort made during the State Election Campaign!
All Greens election campaign volunteers in the City of Mandurah (with Dawesville), and the Shires of Murray and Waroona, local members, and anyone appreciating the volunteers' efforts, are invited by the Peel Greens Local Group, and the Burt-Canning Greens Regional Group, to a celebratory Sunday late lunch BBQ and drinks.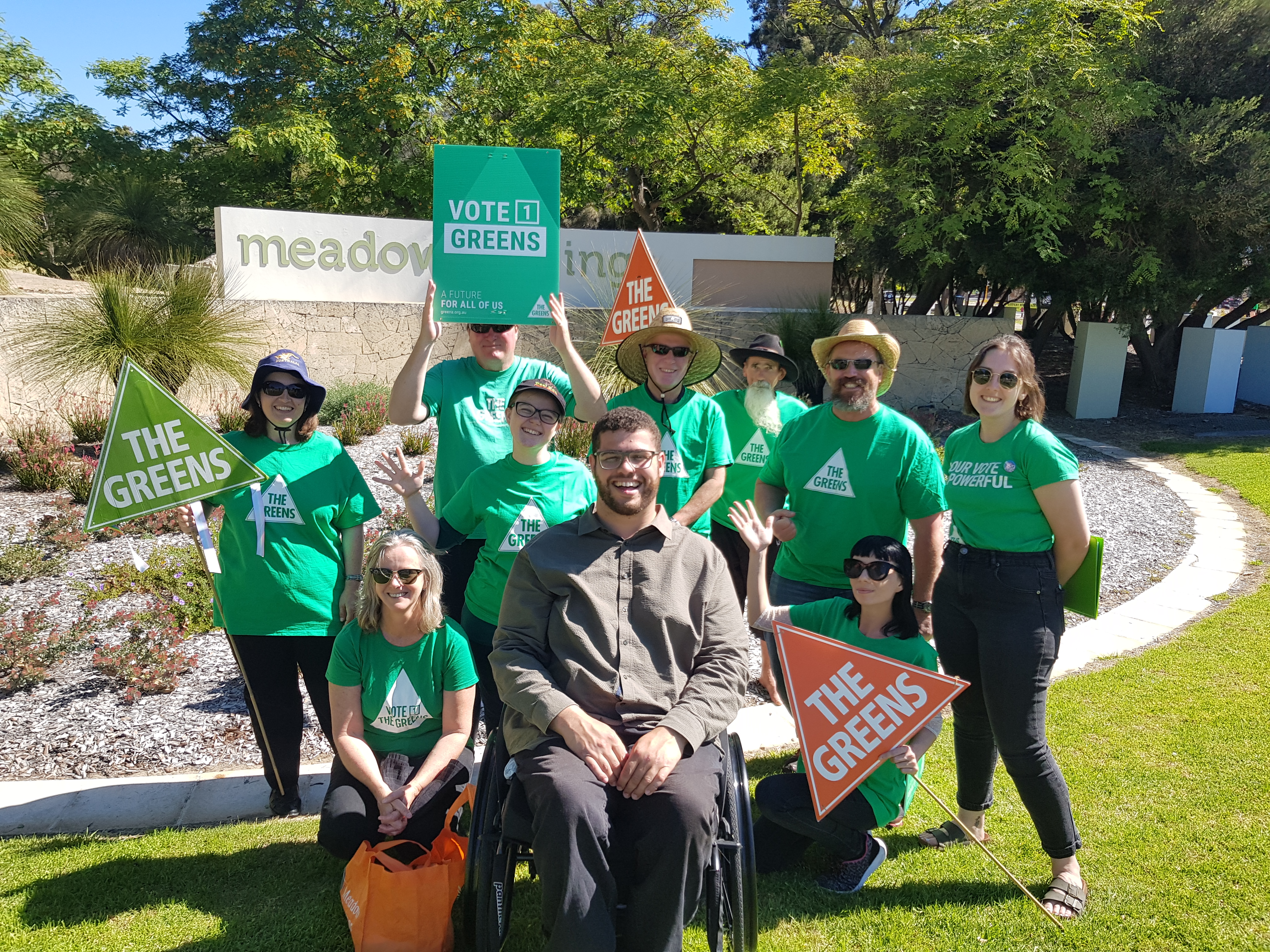 Come along to Jeff and Jodie's home in Silver Sands on May 16th between 1.30pm and 4.30pm, to let us share a 'job well done' for all our toil to keep progressive policies in the public eye. Food and drinks provided.
The outcome of the election for the South West, and WA as a whole, may have not have been what we hoped for. But the voting results speak for the strong campaign we put up - we withstood the Labor flood better than any other party and, if you include the 'lefty' single-issue micro-parties, the progressive vote increased! So pats on the back are totally earned.
This is also an opportunity to acknowledge the amazing work on our behalf that has been carried out by South West MLC Diane Evers, our Greens representative in the WA State Parliament  for the last 4 years.
And it is a chance to keep those connections, built up during campaigning, with the like-minded members and supporters of our Local Greens Group.
Please RSVP by May 12 for catering arrangements. For more information 0422606514
Jeff Mitting, Mandurah-Dawesville Campaign Manager and Co-Convenor Burt Canning RG
Event Details
Date & Time
May 16th, 2021 01:30 PM through to
May 16th, 2021 04:30 PM
Location
Silver Sands
Jeff and Jodie's
MANDURAH WA 6210
Contact