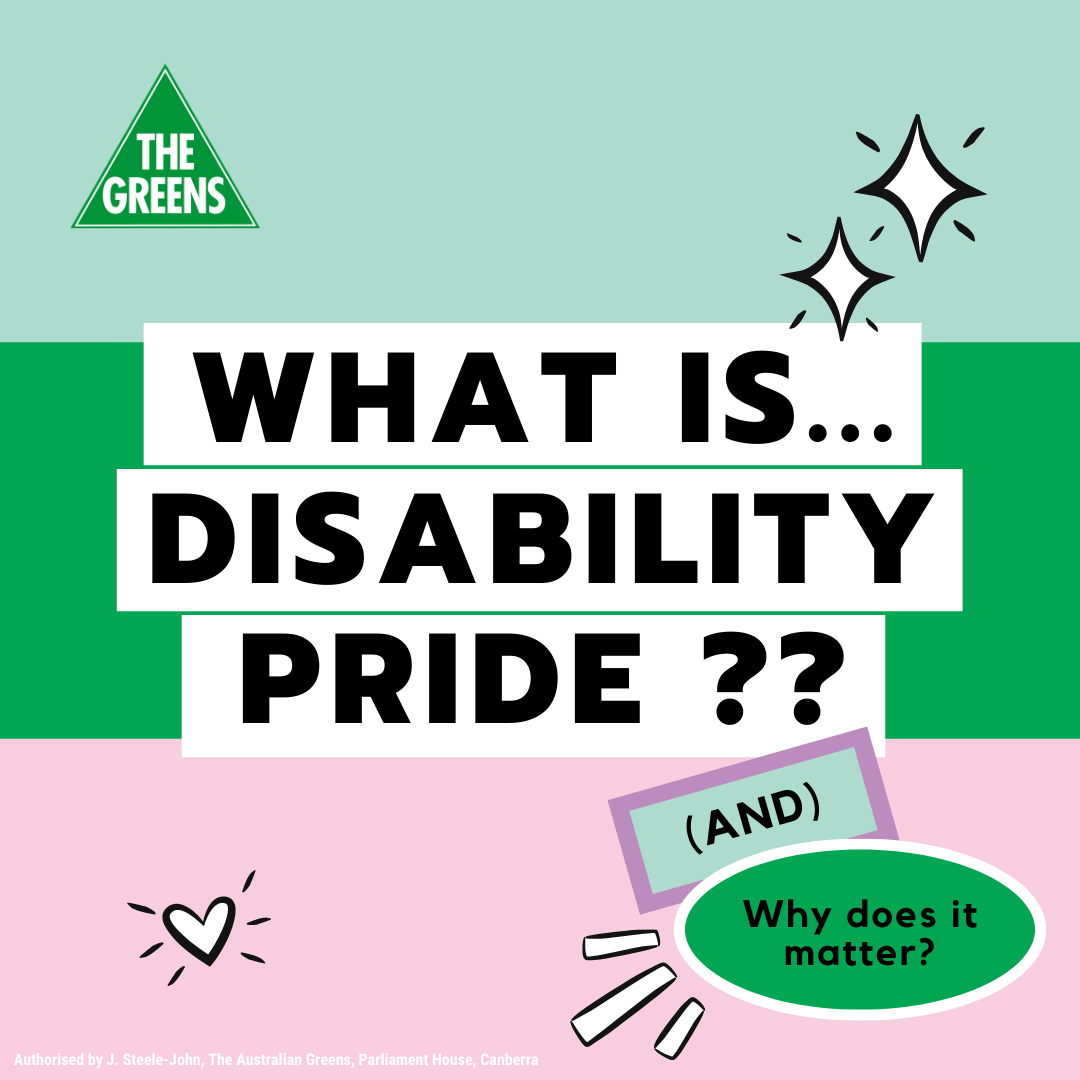 More and more disabled people and our allies are talking about something called Disability Pride! In this online workshop we will explain what Disability Pride is and the exciting impact it has when placed at the heart of any campaign.
We will also discuss how to overcome barriers to developing disability pride and how it relates to other models of disability you might have heard of like the social model.
Whether you know all about disability pride or you're completely new to the concept, this workshop is for you and is beneficial for disabled people and allies alike. 


This workshop will be presented by Senator Jordon Steele-John and Rhiannon De Cinque who works in Jordon's office and is completing a PhD on this subject. Both are proud disabled people! 
This event will take place online via Zoom, and there will be an AUSLAN interpreter present. Please reach out to us if you have any questions or accessibility requirements.
Event Details
Date & Time
Apr 28th, 2021 04:00 PM through to
Apr 28th, 2021 05:30 PM
Location
Contact