A casual social ramble with a little bit of fun and a whole lot of wildflowers.
** This event has been rescheduled to the public holiday on Monday 25th of September **
Hosted by the Moore/Cowan Greens.
Join us in late Djilba, the growing season, as the beautiful Koondoola Bushland is getting close to full bloom.
This is a great chance to have a chat with old friends and make some new ones while we get some (light) exercise and admire the flora and fauna. We will be stopping and detouring occasionally so anyone interested can hunt for Geocaches (more info at geocaching.com). 
Meet us at S31° 50.174' E115° 51.856' . On Koondoola Ave opposite the Burbridge Ave intersection.
At 9:00AM on ​​​​​​​Monday 25th of September. (King's birthday public holiday)
The walk will take 2-3 hours and all paths are crushed limestone or better (wheelchair accessible). Wear some comfortable shoes and bring a water bottle.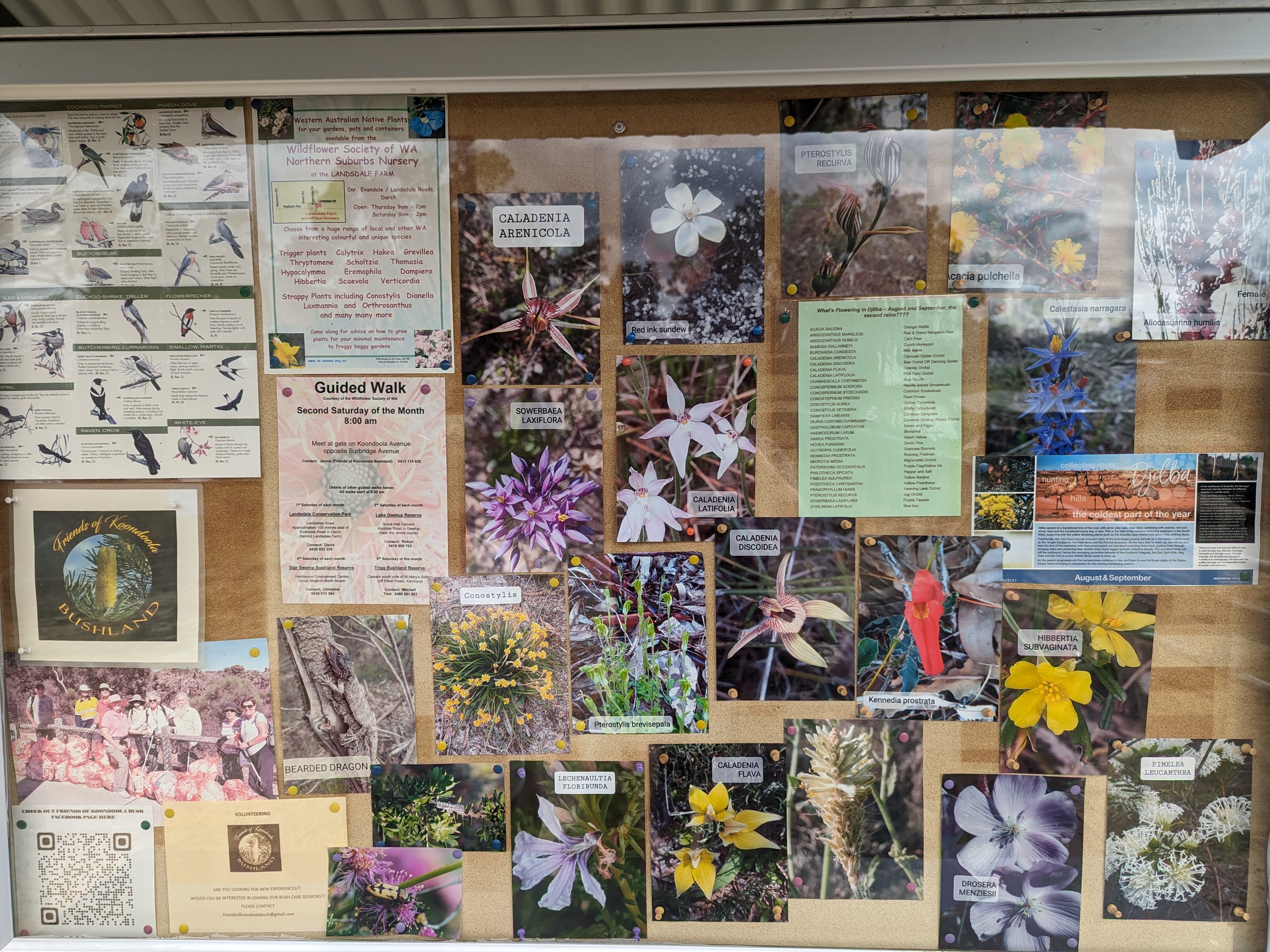 Event Details
Date & Time
Sep 25th, 2023 09:00 AM
Location
Koondoola Avenue
KOONDOOLA WA 6064
Contact
Email: