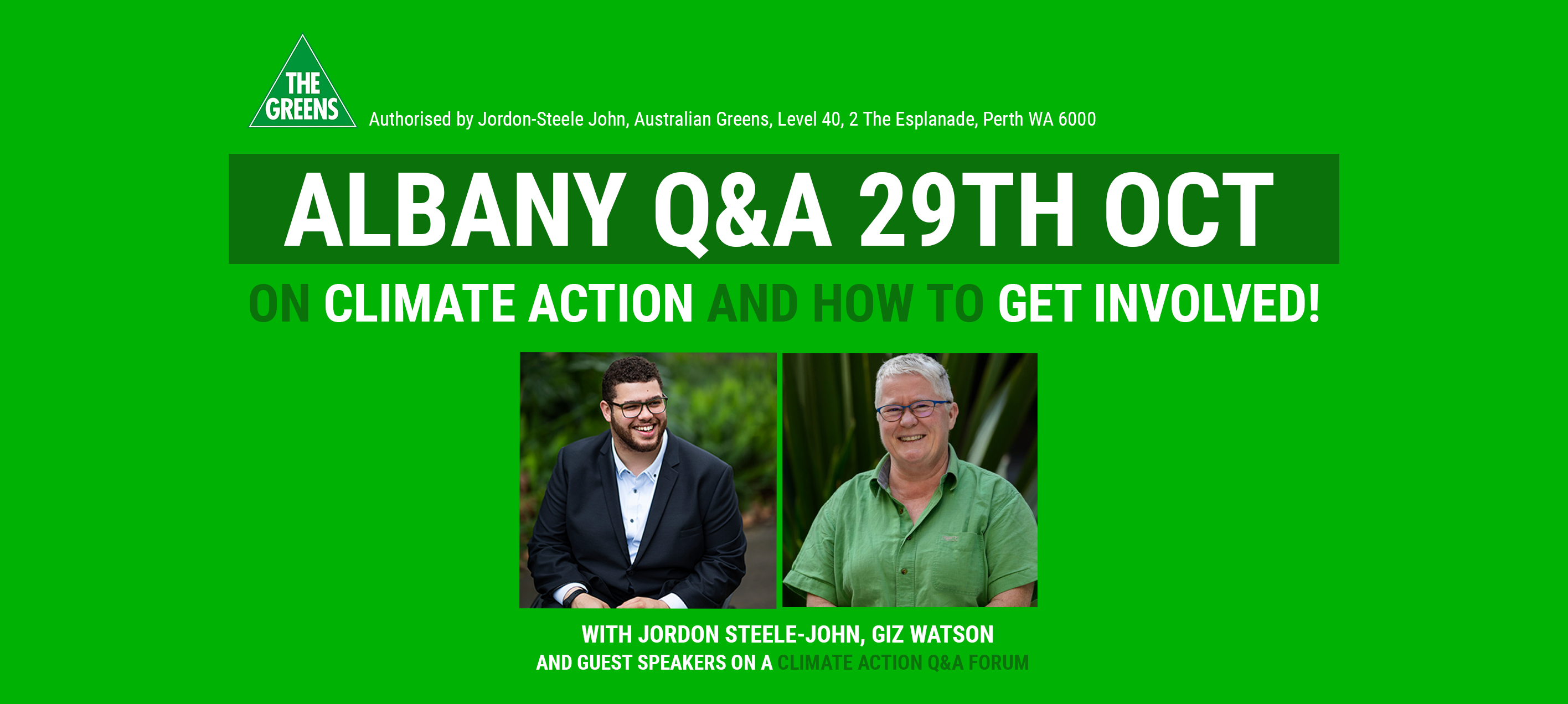 Climate change is putting the things we care about at risk. Temperatures and sea levels are rising - and so are we!

With the major parties unable to act because they are in bed with their corporate donors, the time is now for action on climate change. Since the election in May, we have seen our movement energise; together, we have joined hundreds of thousands of school strikers and rebels as they have taken to the streets demanding action. Climate change affects us all and it will take all of us to stop it!

Join your local Greens at a Q&A forum with Jordon Steele-John and local activists in a conversation about what is happening on the ground in Albany and further afield as we organise as a movement; bigger and better than ever before.

Please RSVP for catering purposes. Light finger food and drinks will be provided.

All members and supporters are welcome to attend.
October 29th, 2019 6:00 PM through 8:00 PM
38 Graham Street
Centennial Park
ALBANY
WA
6330
Australia