Join our Movement!
Be Part Of Something Big!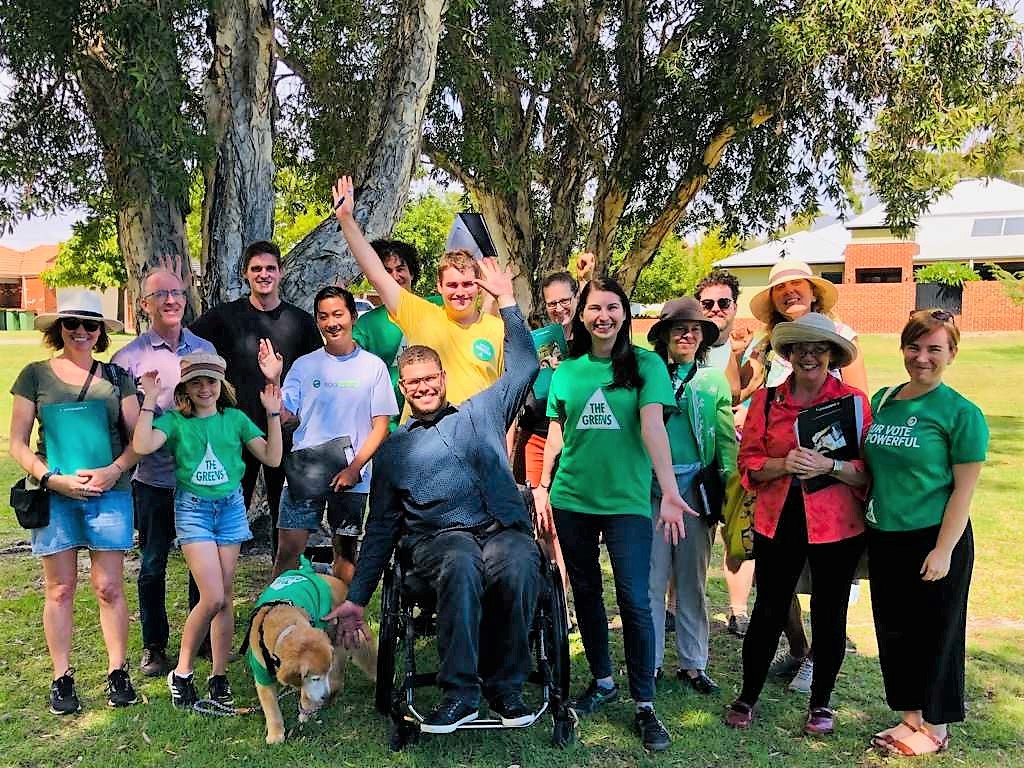 This is an important time for our movement, but we need your help. Our campaigns are built by volunteers like you who want to help us achieve our positive vision for the future.
This time we have even more to fight for! In Perth we are still building the movement for Caroline Perks, while also working to help Senator Jordon Steele-John win his re-election.
Will you come and build this movement with us?
We will provide you with everything you need to know before we get started. If you haven't door knocked before, you will be paired up with a seasoned door knocker so you won't be left on your own.
Let's talk to as many people as we can! Click 'Register now!' to be a part of it.
If you'd like more information, please email our volunteer coordinator - Perth@wa.greens.org.au
March 16th, 2019 10:00 AM through 1:00 PM