You are invited to join us for the screening of The Giants, a portrait of BOB BROWN our former Greens leader from Tasmania.
We'll be starting off our series of Social Events for Curtin with a gathgering at the Somerville Open air Theatre, UWA for a picnic then a viewing of the film, The Giants, which explores the intertwined fates of trees and humans in a poetic portait of environmentalist Bob Brown.
Th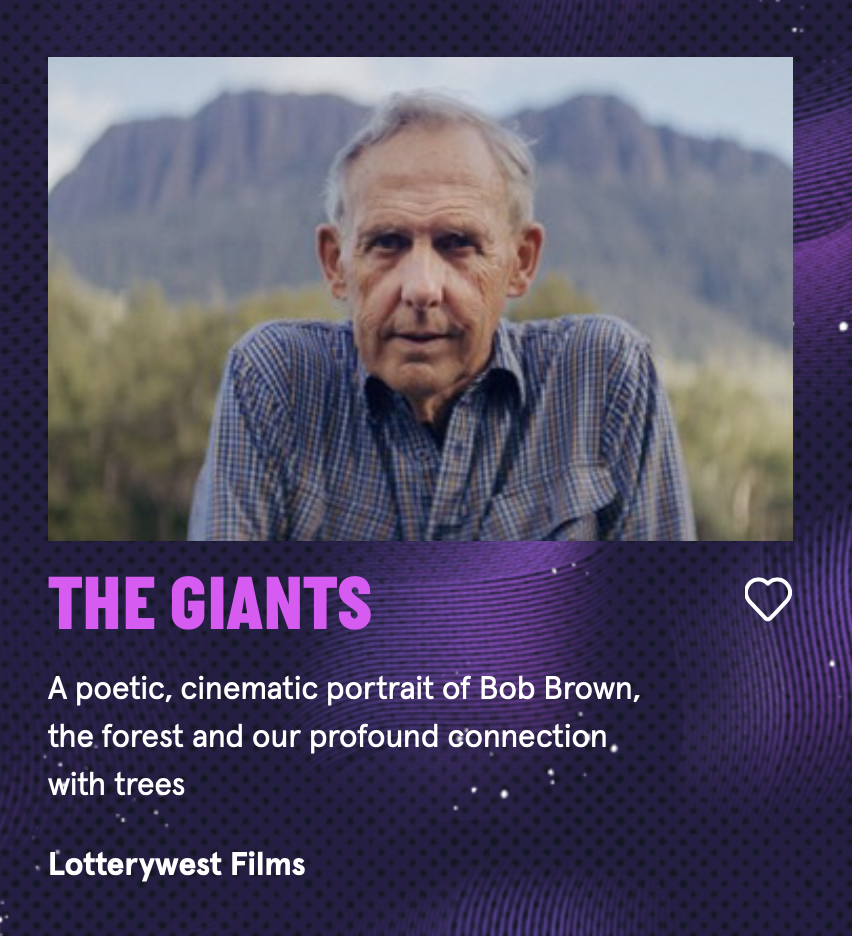 e screening begins at 8pm but we'll arrive at 6pm to make sure we have seats and to have a picnic together beforehand. They provide bean bags for stiing on out the front and there are tables down the side too. They sell(very good) pizzas and other food and drinks. Cushions are also provided for your comfort. Bring something to share or buy it there. 
February 9th, 2023 6:00 PM through 10:30 PM
Somerville Theatre UWA
Hacket Drive
CRAWLEY
WA
6009
Australia